AUST, CPDI AFRICA SIGN MEMORANDUM OF UNDERSTANDING ON SUSTAINABLE DEVELOPMENT PRACTICES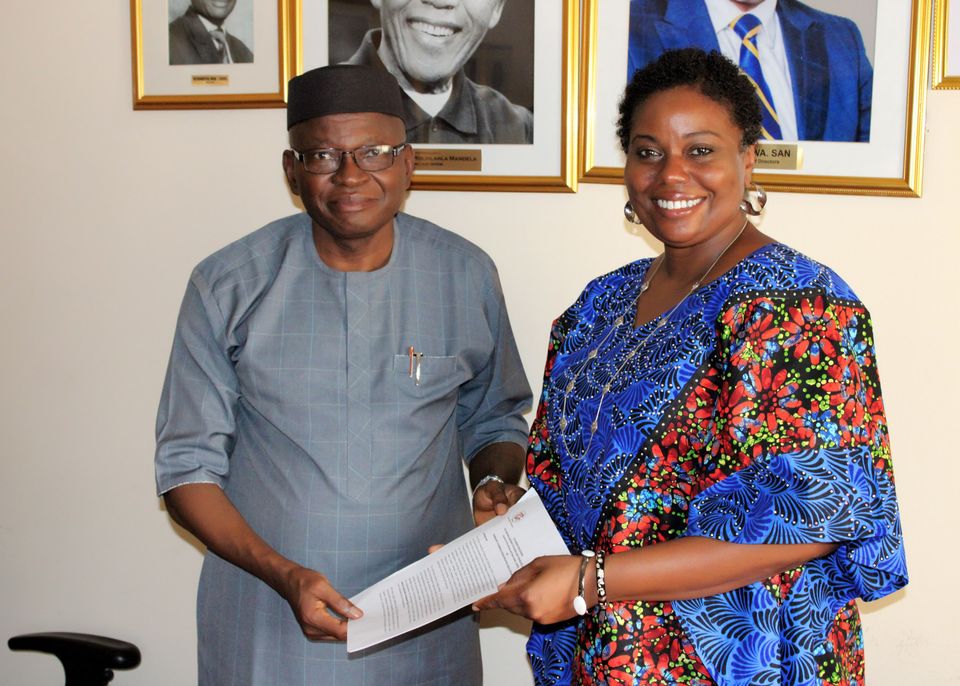 The African University of Science & Technology (AUST), Abujaand the Community Planning & Design Initiative Africa (CPDI Africa) have signed a new partnership agreement towards implementing joint programmes of mutual benefit to the two organisations.
The Community Planning & Design Initiative – CPDI Africa, was established in 2014 as a Research and Development organization dedicated to fast tracking the evolution of African architecture and urban planning.
CPDI Africa's objectives are to sensitize the use of standardized local materials, to preserve heritage and indigenous design philosophies in contemporary built environments, and to develop new architectural languages that are culturally and environmentally sustainable.
The organization over the past 8 years has developed curriculum, international workshops, lectures, excursions and exhibitions, that are multi-disciplinary and interdisciplinary in structure and addresses seven of the seventeen United Nations Sustainable Development Goals, defined as a blueprint for achieving a better and more sustainable future for the global citizen.
CPDI Africa's collaboration with the African University of Science and Technology, would focus on the development of a Program of African Centered Design and Planning within the Center for Africa and Peace Studies (CePAPS), with CDPI Africa founder, Nmadili Okwumabua serving as Program Director.
The department will offer trainings and certificate programs in the areas of sustainable development practices in architecture, materials, urban design and planning.
The AUST Acting President, Professor Azikiwe Peter Onwualu, FAS, signed on behalf of AUST while the CDPI Africa founder, Nmadili Okwumabua serving as Program Director, signed on behalf of CDPI Africa.
Professor Chudi Uwazuruike, Director of CePAPS, and Arc. Amina Ibrahim, project manager, CPDI Africa witnessed the partnership agreement signing.