AUST Commemorates 2023 Africa Day, Reinforces Commitment to Pan-African Development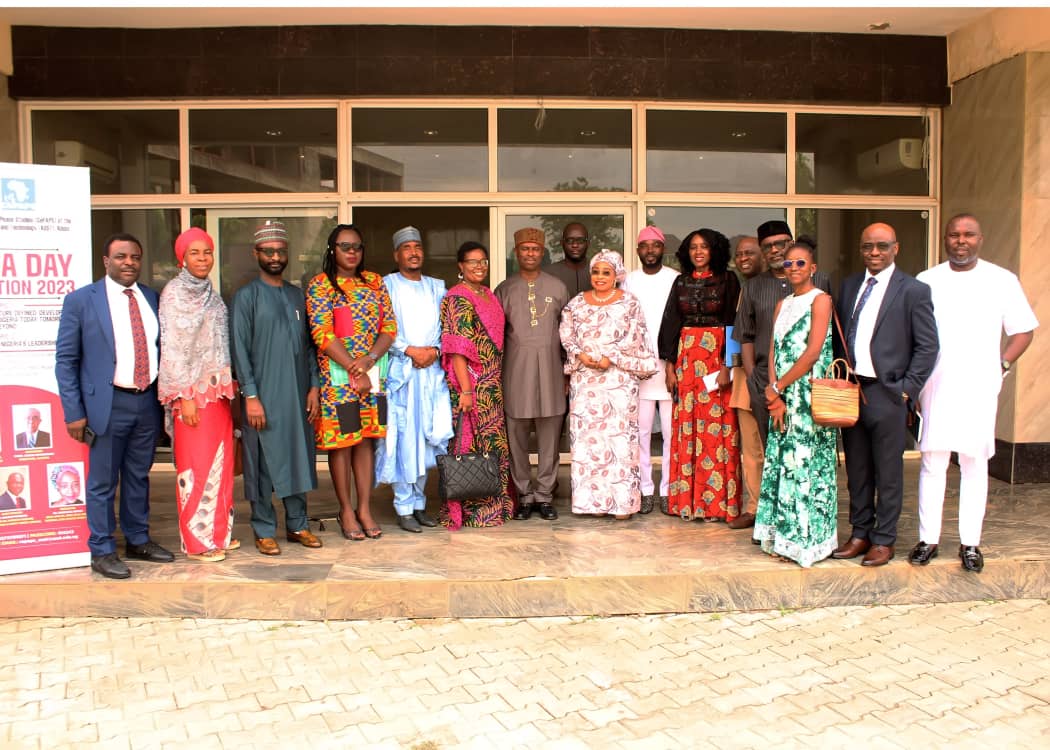 The Centre for Pan-African and Peace Studies (CePAPS) at the African University of Science and Technology (AUST), Abuja, held a momentous Africa Day Celebration, underscoring the continent's rich heritage and its potential for growth. The event, which took place at the university's campus in Abuja and was also streamed virtually, attracted over 200 participants from diverse backgrounds, including esteemed guests, scholars, and experts.
Prof. Azikiwe Peter Onwualu, FAS, the Acting President of AUST, extended the university's  welcome to all attendees and expressed his sincere gratitude for their presence and active engagement during the Africa Day event. He emphasized Africa's historical significance as a beacon of great civilization and highlighted the multinational composition of the university, with staff and students representing various African countries.
Addressing the audience, Prof. Chudi Uwazurike, Director of CePAPS, who spoke online reaffirmed the Centre's unwavering commitment in contributing to the development of the African continent in alignment with the AU Agenda-2063. He stressed the need for collective intellectual and practical dedication to realize Africa's potentials as one of the world's largest economic blocs.
The event featured captivating lectures by distinguished speakers. Nmadili Okwudili, Founder/Director of the Community Planning & Design Initiative Africa (CPDI Africa), delivered an insightful lecture titled "Afrocentric Architecture Defined: Developing Landscapes for Nigeria Today, Tomorrow, and Beyond." Okwudili passionately advocated for the promotion of Afrocentric designs in Nigerian cities and national monuments, encouraging a departure from the prevalent Eurocentric styles.
Honorable Dr. Dakuku Peterside, a renowned public sector turnaround expert and columnist, delivered an enlightening lecture titled "The Future of Africa and Nigeria's Leadership Role." Dr. Peterside expressed concern over Nigeria's decline in continental leadership and identified key factors such as weak democratic institutions, corruption, economic underdevelopment, and ethnic divisions. He called for Nigeria to harness its latent resources, develop its hidden qualities, and redefine its position to regain continental leadership and global influence.
The Africa Day Celebration at AUST serves as a platform for stimulating intellectual discourse and the exchange of ideas on critical issues facing the African continent. It showcased the university's unwavering dedication to fostering pan-African development through knowledge sharing and collaborative efforts.