Maternal And Child Nutrition Professional Training Ends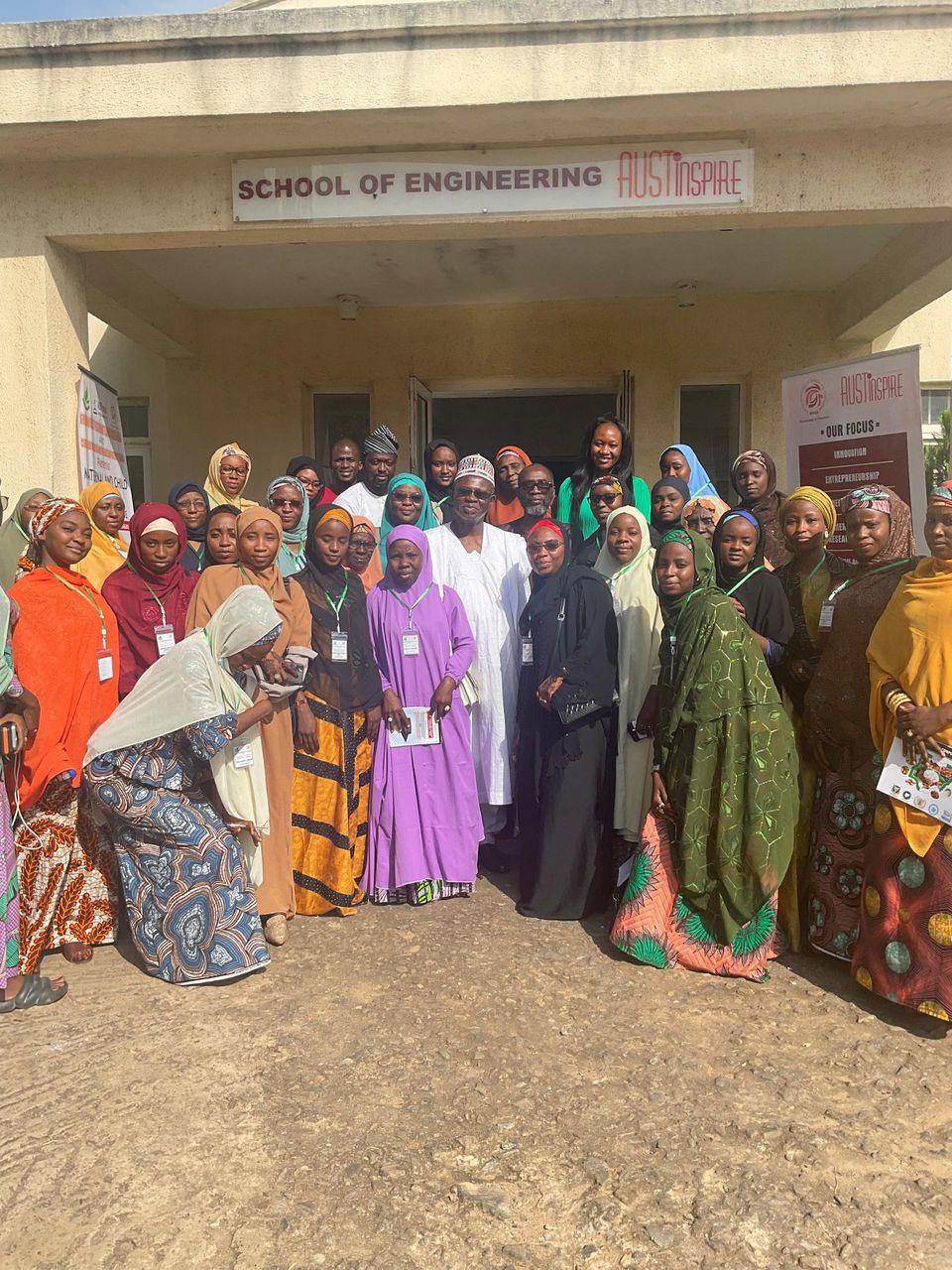 The 5-day Maternal and Child Nutrition Continuing Professional Development (CPD) Program organized by the African University of Science and Technology (AUST), Abuja, in collaboration with  C-WINS, which started on Monday, August 28, came to a successful end today, Friday, September 1, 2023.
The thirty (30), all female participants who are nutrition and public health experts were drawn from Kano and Katsina states received their certificates after the 5-day intensive training.
Dr. Abdulhakeem Bello, AUST's Director for Academic Planning who represented the AUST President, Professor Azikiwe Peter Onwualu, FAS, commended the collaborative efforts between C-WINS and AUSTInspire in promoting education and research in the field of maternal and child nutrition.
He congratulated the participants on the successful completion of their training and urged them to put to practice all that they have been taught so as to enhance maternal nutrition in their respective states.
In his speech, the Director Of Projects of C-WINS, Dr. Lekan Olubajo, commended the participants for their dedication and commitment towards enhancing their knowledge in maternal and child nutrition.
He charged them to avail themselves of all opportunities in the nearest future to enhance their knowledge of nutrition by constantly participating in trainings, seminars and other  continuous professional development thereby ensuring the provision of quality healthcare services for mothers and children in their areas.
Dr. Abdulhakeem Bello assisted by Dr. Mahmoud Mustifa presented the certificates to the deserving thirty female participants.